I love watching award shows, not only to see some of my favorite artists perform but to see what different musicians and celebrities wear. The 2011 MTV Video Music Awards were pretty good this year, musically and fashion-wise.
Justin Bieber arrived wearing red skinny jeans, a basic black tee, a black blazer, and leopard sneakers. He accessorized with gold chains, readers, and a Yves Saint Laurent pin. Some people may not like this look but I actually like it. It kind of reminds me of Kanye's style. Also peep the snake in his hand lol.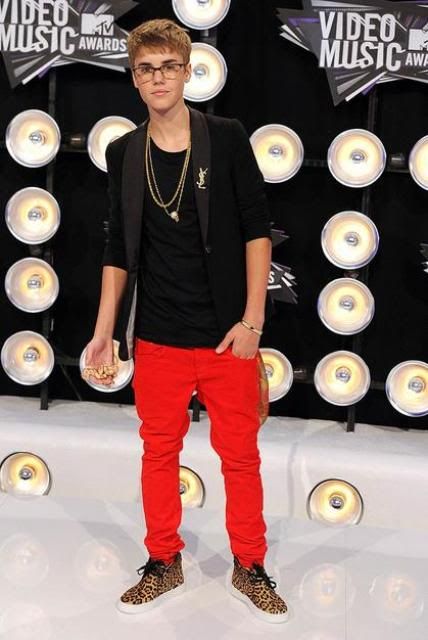 Demi Lovato showed up looking amazing. She wore a silver sequined Mandalay dress and silver Christian Louboutin heels. I love that she is comfortable in showing off her curves.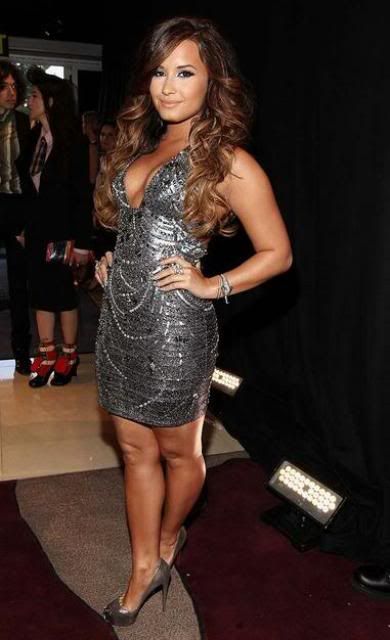 Zoe Saldana wore a Barbar Bui dress with these GORGEOUS Balenciaga shoes. I love love love those shoes. I cant wait to see her new movie, Colombiana.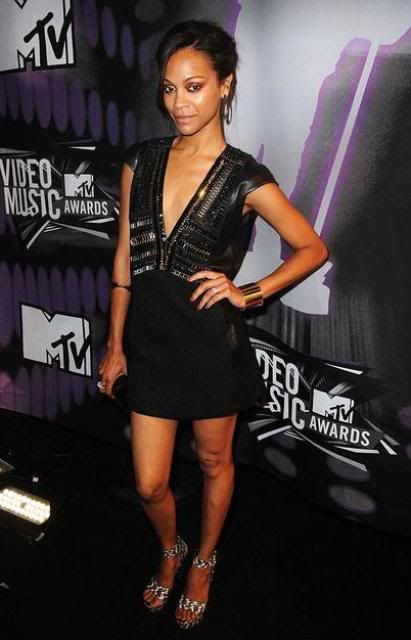 Kelly Rowland showed some skin with a Falguni & Shane fringe dress with Christian Louboutins.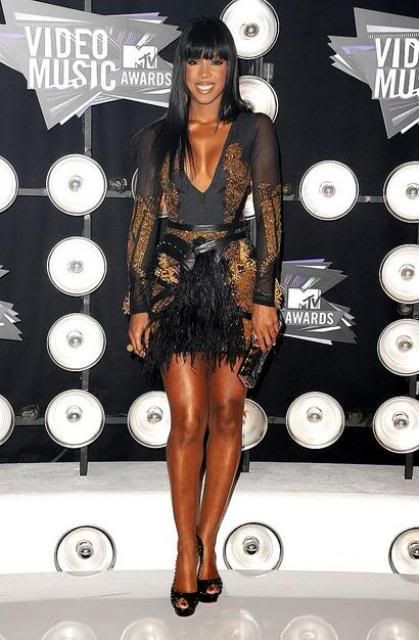 Newlywed, Kim Kardashian (or Humphries) wore this body-hugging Kaufman Franco dress that showed off her figure.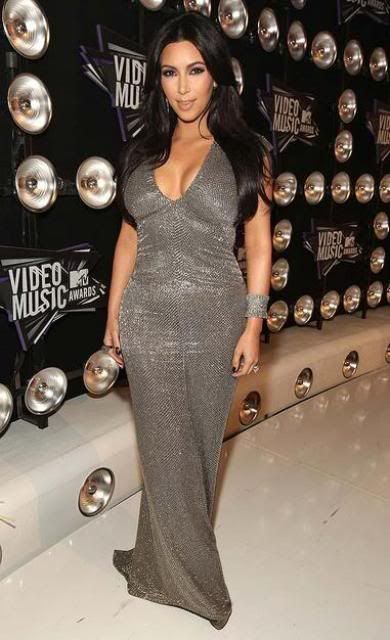 I actually like this Roberto Cavalli long sleeve dress Miley Cyrus wore to the show. Plus her make up looks amazing.
Taylor Lautner, or Jacob, looked great. He kept it really basic: a blazer, a white tee, and jeans. Some guys can pull this look off and he is one of them.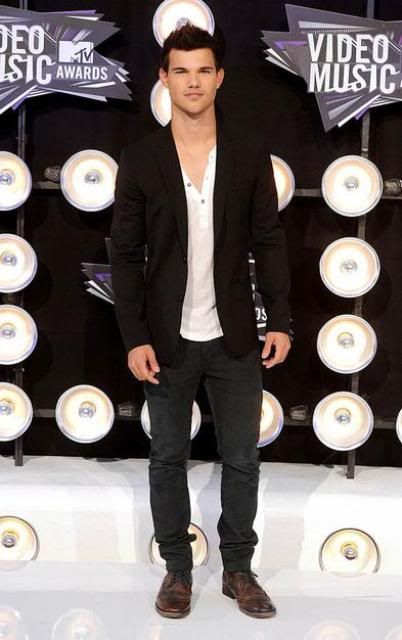 Adele looked pretty in this black dress with her retro style hair. I love it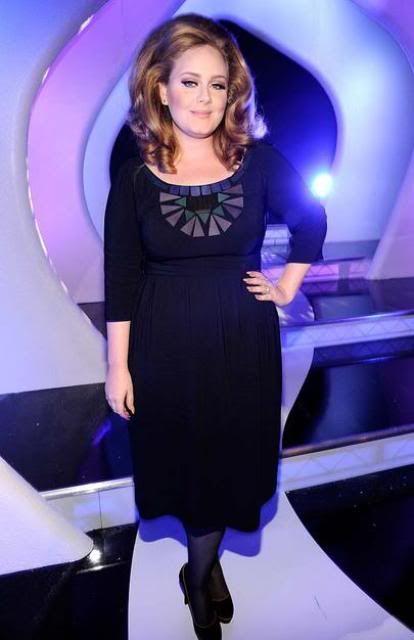 Vinny Guadagnino (from Jersey Shore) looked dapper in this suit. A big change from what he usually wears on tv.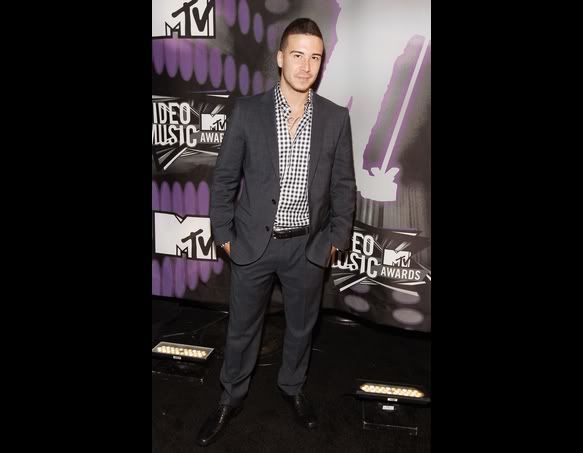 And the woman who stole the show was Mrs. Knowles-Carter. Beyonce wore this GORGEOUS, drapey, Orange Lanvin dress. Before I saw the pictures of her holding her stomach, I thought wow beyonce usually doesnt wear dresses like that. Then when I realized she was pregnant it made sense. This looks gorgeous on her.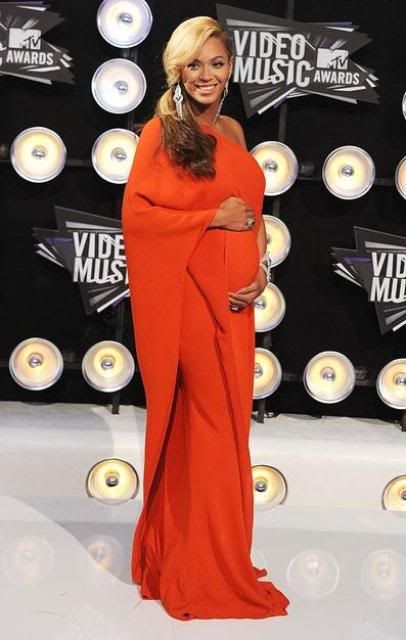 I also love this Dolce & Gabbana Pant Suit She wore during her "Love On Top" performance.
There were some fashion misses but we'll just ignore those lol. Overall, this award show was pretty good. I loved Kanye and Jay-z' performance and Bruno Mars was great also.
What were your favorite performances or fashion highlights from the 2011 VMAs?
Ashley
xoxo