Earlier last week I did a post about
Must Have Shoes for Fall
, so now I decided to show some of the shoes I plan to wear during this fall season.
I love that it is getting cooler outside and I can bring out my fall pieces.
I pretty much have everything I need (for shoes) this fall except for boots. I've been looking for a great pair of boots. So if you guys know any places that have any good reliable ones let me know, por favor.
My wardrobe mainly contains basics so most of my shoes are darker tones and pretty simple designs. I like my shoes to be able to go with almost any outfit or occasion.
Sorry I dont remember where I got most of these from but I'm sure (if you are interested) you could find something similar to them. If I remember or if they are recent, I will list where I got it from.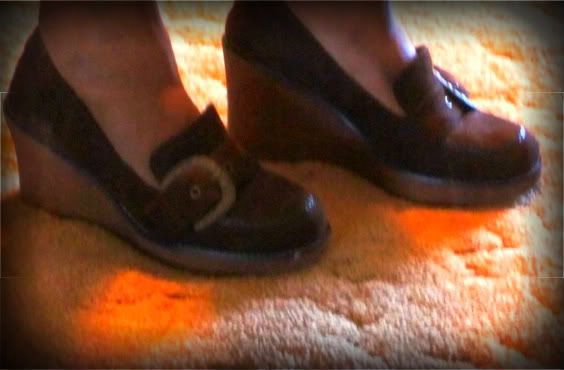 I love wedges and these are obviously comfortable. I like to wear these when I want a little bit of height or with flared jeans (for a 70s inspired look). I dont remember where I got these from but they are probably the oldest out of all of these shoes in this post.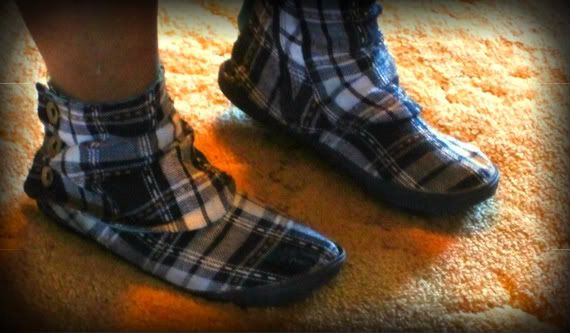 I got these from Target about 4 years ago. They are so comfortable I could wear them to sleep. They dont give your feet support if you plan on doing a lot of walking and they dont provide that much warmth. Its fine for me because I dont really live in a cold climate, they are the closest thing to boots I have lol. They are just really comfortable to wear.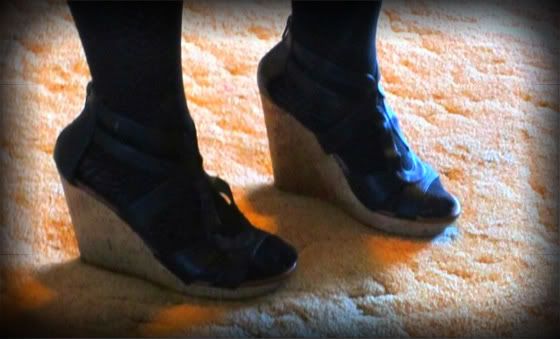 I purchased these wedges earlier this year from Target. I know most people don't wear wedge sandals during the winter but I think wedges with socks or stockings is a great look. I chose to wear black stockings but I think it would even look cute with colored stockings or leggings.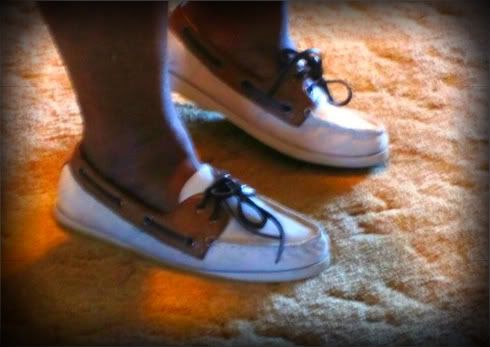 These are not really "fall shoes" but I plan on wearing these Aldo Boat Shoes during the fall. I got these for my birthday in July and I've been wearing them nonstop. They're just a great shoe to wear when you are just running errands or chilling.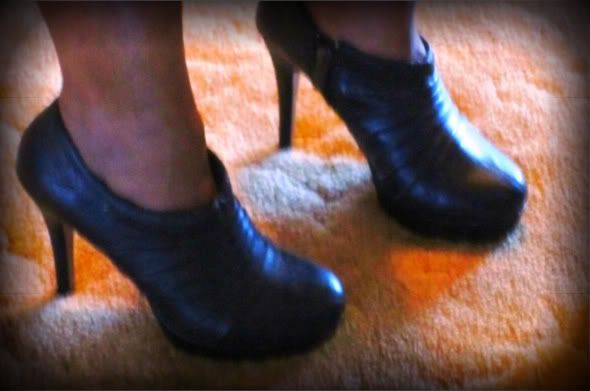 I got these bootie heels at Marshall's a couple years ago. They platform makes them super comfortable to walk in.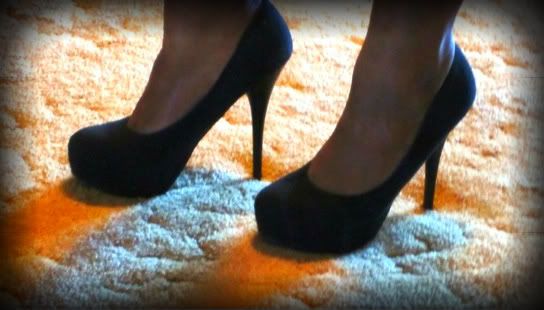 These are my most recent shoes, I picked them up at Target in September of this year. I havent really had a basic black platform pump so I was glad to get these. They are great for almost any occasion. They can be easily transformed to casual wear and to a glam look.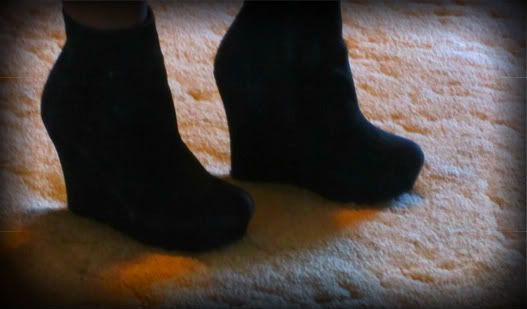 Now I love the design of these shoes. I bought them about this time last year (2010) from Urbanog.com. I hate that the heel part is falling apart and I've only worn them maybe 5 times (AT THE MOST). The material is suede and there are some spots or something on the shoes, which isnt very pleasant. They blemishes are noticeable unless you are up close but it bothers me. I might turn these shoes into "galaxy designed shoes". *sigh* but i love the design and they do keep your feet very warm.
What is your favorite style of shoe to wear during the fall/winter months?
Ashley
xoxo
Also Check Out