All of these colors aren't summer colors, I love wearing different colors year round. Screw following trends lol.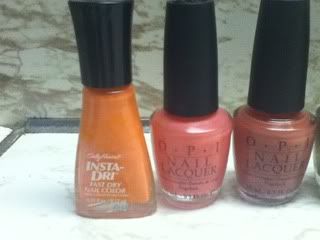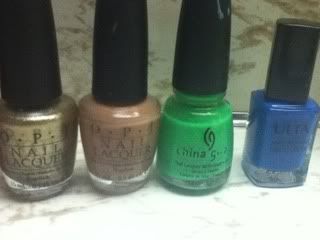 From Left to Right
Sally Hansen Insta-Dri Fast Dry Nail Color- Snappy Sorbet (creamy orange)
OPI Elephantastic Pink - (Bubble Gum Pink, but not super bright)
OPI Baguette Me Not -(this color is hard to explain but it is a mix of red,orange, pink, brown lol that is the only way i can think to explain it)
OPI Glitzerland - (Shimmery Gold, not chunky, very smooth finish)
OPI Barefoot in Barcelona - (Brownish Nude, great nude for brown skin girls, and my favorite)
China Glaze In the Lime Light Neon - (Sheer Lime Green, for opaque look you NEED 2 coats)
Ulta Salon Formula Nail Lacquer Blue Streak - (Creamy Blue)
Swatches Below and all are with 2 coats. The Swatches are from left to right as mentioned above.(I should've painted them on my nails so you can see how they look but i just got my nails done. Next time i will)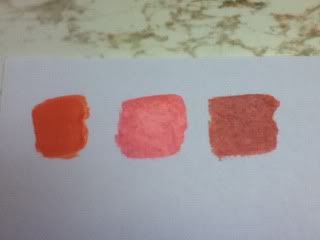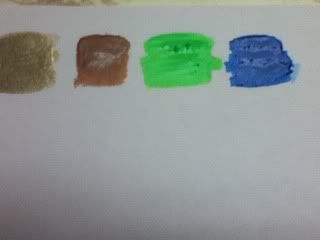 I love that all those colors are versitile and can be worn all year long. They range from around $5 to $8, so they are definitely affordable.
Tell me whats your favorite nail polish color or brand so I can check it out.