Whitney Port is the designer for Whitney Eve. She was an intern at Teen Vogue, Women's Wear Daily, and W. She has also worked for Diane von Furstenberg. Most of us who watched MTV would know her from The Hills and The City. Her clothing line, Whitney Eve is becoming a big name in the fashion industry. I read her book True Whit and it is a great book for those who want to learn more about the basics of fashion, make up, and even home decor. Whitney did an interview with Style Bistro and this is how she described her style...
"

I think that my personal style is pretty eclectic depending on my mood. I think when I was living in New York it was a bit more sophisticated and businesswoman-ish. Once I moved back to LA it became more easy going and comfortable. For the most part these days it's all about comfort. When I have to get dressed up I do, but I feel like a pretty good mix of New York and LA."
She usually doesn't dress edgy but this biker jacket with the leopard top and jeans is a really cute look. Its very different from what she normally wears.
I personally love when people wear stripes with jeans. The blazer with the ripped boyfriend jeans is a casual and trendy look.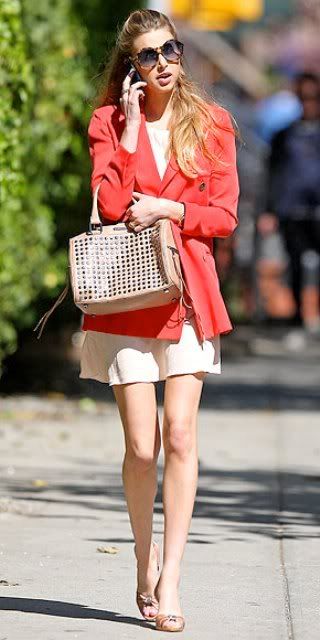 I love that she wore the bold blazer and kept everything else neutral. This is something I would do.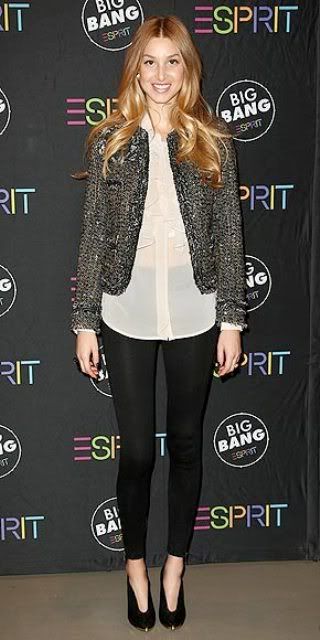 First of all, I love the cut of those shoes. The blouse being longer than the blazer is what I love about this outfit.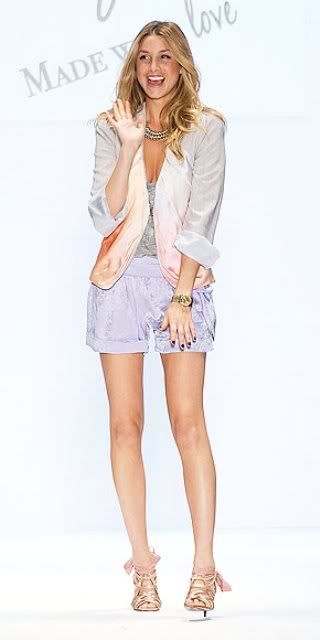 These pastel colors look gorgeous on her.
Mixing patterns is something daring to try out but Whitney pulled it off pretty well.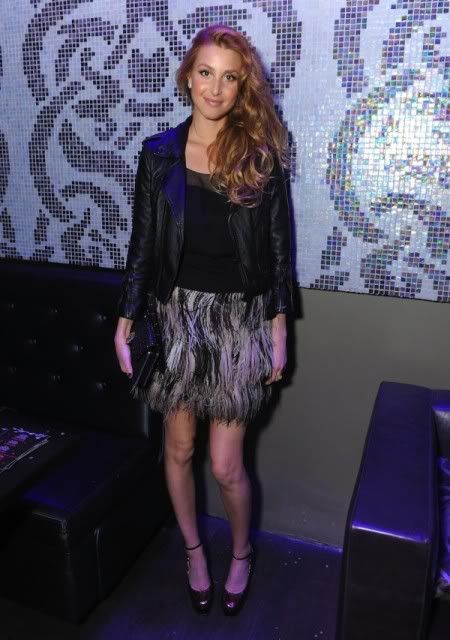 This is a pretty basic party outfit but I think her hair is what makes this look extra spectacular. But I do love that skirt.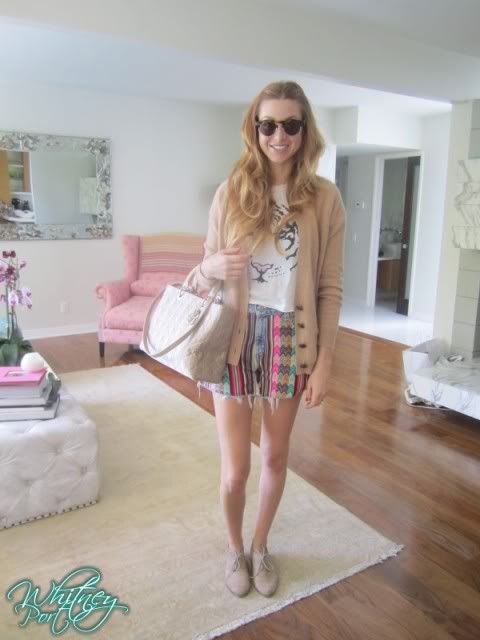 This isnt something I would particularly wear but this gives me that girl next door with style feeling, which is totally her personality.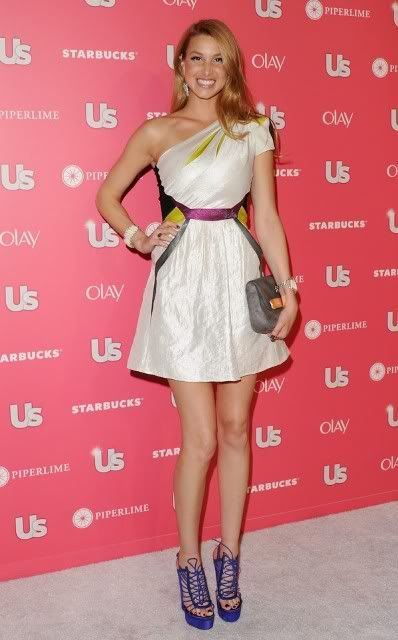 I love this dress and I love that she paired it with those blue shoes. This is a very chic outfit.
Whit is definitely not afraid to mix patterns and prints. I would never guess to mix a polka dotted top with a floral-ish skirt but this outfit makes me want to try different styling different prints together.
This is a cute casual look. She looks casual, comfortable and stylish at the same time.
Whitney's style is more on the casual side but she knows how to give it an extra umph so it doesn't look so bland. She is my style inspiration because her style isnt really similar to anyone else. She keeps it simple but adds her on special touch on her outfits.
What do you think about Whitney Port's style?
Also check out
photos from www.whitneyport.celebuzz.com and www.people.com
Ashley
xoxo