I've tried a lot of different things in 2011. Some I didn't like so much and some I love. I've compiled my 10 favorite things I purchased in 2011. Most of these you can still pick up or find in your local store or online. In no particular order here they are....
L'Oreal Original Voluminous Mascara in Carbon Black.
This mascara is probably one of those mascara's I will re-purchase over and over again. It gives my lashes length and volume. Its just a great all around mascara.
Rimmel London The Max Volume Flash Mascara.
Okay...I will admit, I love that the packaging is pink lol. This mascara is a pretty good mascara and the packaging makes it even more lovable. Plus it is super easy to find in your purse or make up bag.
I picked up these wedges at Target earlier in 2011. I love them so much and they are super comfortable. They've been worn dozens of times (by me and my mother lol) and they are still in good condition. Wedges are my favorite type of shoe and these are a great pair to have in a wardrobe.
I was so happy when I found these Lauren Conrad sunglasses at Kohls for $10 in 2011. They are super cute and it was great that they were on sale. I love LC's style and I love sunglasses so these were an amazing find. I wear these sunglasses probably everyday because they are the perfect shade (not too light and not too dark).
I found this scarf at Walgreens (of all places). In 2011, I noticed Walgreens started to have scarves in their aisles. When I saw this print for $5, I had to buy it. This print is so basic and cute that it can be paired with almost any outfit. I've worn this scarf so much in 2011. I cant wait to see more scarves that Walgreens has this spring.
This Organix Coconut Milk Conditioner makes my hair feel sooooo smooth. I havent found a great shampoo yet so they make my hair feel so BLAH. But when I apply this....it makes my hair feel buttery smooth lol. This bottle is my 2nd bottle and I have another one under my sink lol. That is how much I love this conditioner. I dont have any of these products in order of favorite, but this one would probably be #1. Its pretty affordable, its sulfate free, and it smells amazing.
Another Organix product I love is the Coconut Milk Anti-Breakage Serum. This one smells amazing as well. I definitely plan on repurchasing this one too. It makes my hair feel smooth and silkier and I dont even have to use that much product.
I loved this product in 2011. I got this brush from Sally's Beauty Supply in the beginning of 2011 and I loved it. It is great for getting all of the dirt and make up off your face. It is a definitely cheaper version of a Clarisonic. Of course it doesn't work as great but it is a great cheap alternative. I havent used it in a while but I definitely loved it in 2011.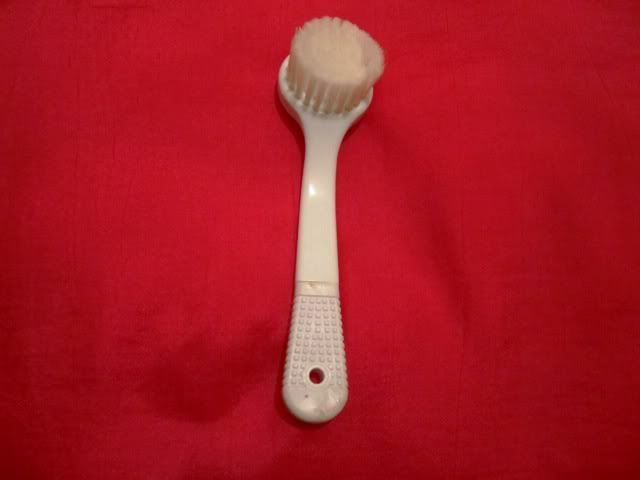 I discovered Charmed Life by Bath and Body Works in November but it has been one of my favorite scents for the last couple months of 2011. Their website describes it as a "positively sexy blend of juicy guava, sparkling pear, and creamy vanilla musk". The vanilla is the main note that I smell, and that why I love it (I love everything vanilla, by the way). I keep both the lotion and the body spray in my purse just in case I forget to put on a perfume or anything while I'm at home. The scent is just really girly to me. Another scent that I love from Bath and Body works is Country Chic, you should check that one out if you havent.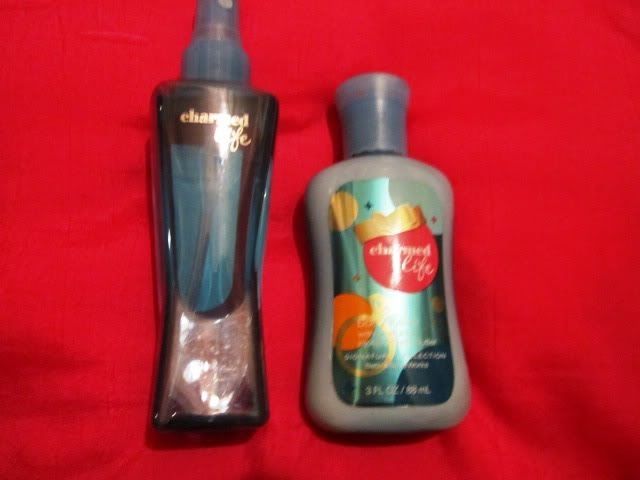 I first loved this body wash a few years ago but I havent had it in a while. This year I fell back in love with it. Caress Cashmere Luxury Silkening Body Wash smells so good. It also has vanilla in it (see...I do love vanilla lol). I love that it has a silkening complex in it that really does leave your body feeling silkier than just a regular body wash. I also love that it makes my whole bathroom smell like the body wash so it is kind of like a two in one lol. I love this stuff.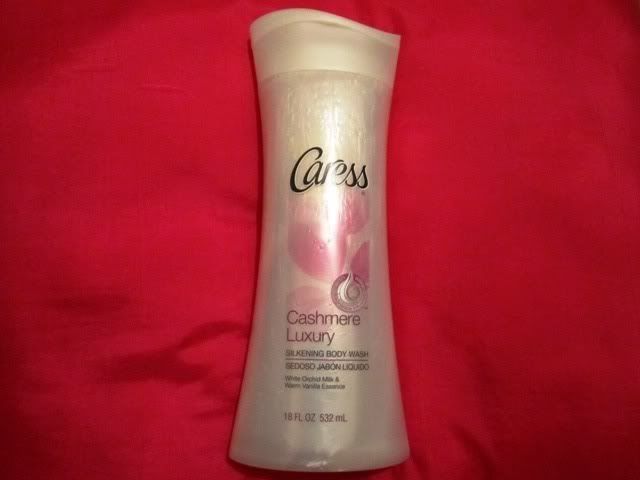 So those are my favorite products of 2011. Tell me what were your favorite products of 2011.
Ashley
xoxo