I saw some hits and misses (fashion-wise) while watching the 2011 BET Awards.
The host, Kevin Hart. I like how he kept it sporty and classy. He didn't wear a full on suit but he still looks nice. By the way, his suit is by Yves Saint Laurent.
Keri Hilson. I really like this look even though it is kinda "club-y" to me. Nonetheless, it is still a cute outfit.

Kelly Rowland worse a hot pink Marchesa dress. I LOVE this look on here. The pinkness looks great with her skin tone. Her performance was amazing too.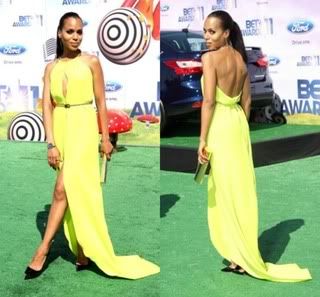 Kerry Washington looks gorgeous. The dress is Michael Kors Resort 2012 Collection
Mary J Blige's performance outfit is really cute. She took it back to the '90s with the outfit and the songs.
Big Sean's performance outfit. I think it would look much better if his pants were up and not sagging (lol) but its still a nice looking outfit.
Keke Palmer looks amazing. She is growing up and I like that she wore a more adult dress but not too grown.
Ne-yo. He looks nice. Really casual.
Idris Elba. He looks good...REALLY good (like yummy good lol). His outfit is nice but I'm adding him to the list because he is a beautiful piece of chocolate meat lol.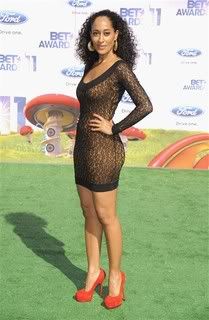 Tracee Ellis Ross looks FAB. Her body is still amazing and im loving those shoes. FIIIIEERRRCCCE.
There were definitely some misses last night lol...but we wont get into those.
Ashley
xoxo