Herbal Essences Hello Hydration
is one of the FEW conditioners I've re-purchased over and over. It is a Moisturizing Conditioner infused with Hawaiian Coconut & Orchid. I love it because it makes my hair feel
REALLY
soft and it is super affordable. This product is great no matter what texture or hair type you have. If you haven't tried this out you should give it a try. I know a lot of natural girls use this on their hair as a co-wash and I have not seen or heard of a bad complaint yet. Since it is so inexpensive it will not hurt your pockets to try it out.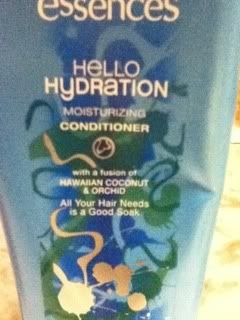 Now on the other hand, I tried this shampoo from Herbal Essences Color Me Happy Shampoo For Color-Treated Hair. It is infused with Acai berries & satin. It was a total FAIL!!!!! I tried this Herbal Essence Shampoo and it dried my hair out so bad. I first bought it when i dyed my hair and i figured it would be good to help keep the color. It made my hair really stiff. This was so bad I started to use it to wash my dog, to shave my legs, and to wash my body when I ran out of body wash (lol). I would not recommend this product at all (but then again maybe I just got a bad batch...idk). The good thing is that is smells really good.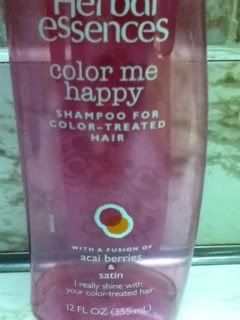 Have you ever tried Herbal essences products? which one? Or whats your favorite shampoo and/or conditioner?
Ashley
xoxo