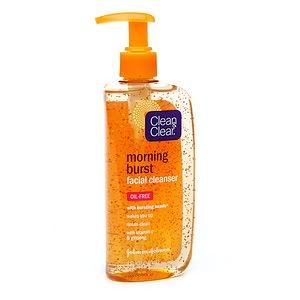 Oil-Free

Has bursting beads

wakes you up

rinses clean

contains vitamin c & ginseng
Affordable (most stores charge around $7 or less)

Easily Accessible (available at almost most grocery stores, convenient stores, or supermarkets)

Cleans Skin

Has a nice citrus scent (not overpowering though)

Leaves skin energized (because of the ginseng and citrus scent, i think)

The bottle ( I love how it isnt a squeeze out tube, its a pump)

Gel-like texture (it just feels really good to me)
I notice it dried my skin out (this is just my experience. I immediately have to apply a moisturizer. disclaimer: this could also be because i use a face brush when using this, which is like exfoliating).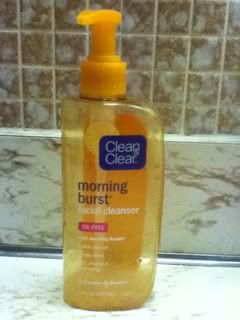 I've used this product for about 3 months and I haven't really had any problems with it. I used to get a lot of acne also and when I started using this I rarely (if at
all) get any acne anymore. BUT as soon as I stopped, I started getting it again.
Would I purchase again? Sure...even though I didn't lol (i decided to try a new face wash which I will be doing a review on in a few weeks, when i get a good feel of it).
If you've been thinking about trying it, I think you should.