I've been on the quest for the perfect orange lipstick this last couple months. I've seen the trend in magazines and in fashion shows and I really wanted to try it on myself. I notice it looks good with most skin tones and especially brown tones. I've purchased 3 in varying shades to see which looks best.
from Left to Right
Milani Lipstick - Mandarina (42)
Described as a bright orange. I really like this one because it is bold and truly an ORANGE lipstick. With this you will definitely need a lip liner because of its pigmentation.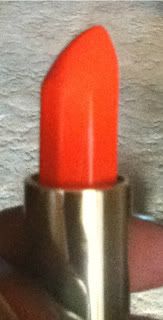 Milani Lipstick - Orange Gina (24)
Described as a golden orange. It is definitely more golden than orange. I think its pretty but its not my favorite. For those who dont want a loud orange, you should try this one.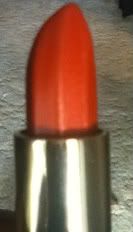 Revlon Super Lustrous Lipstick Creme - Kiss Me Coral (750)
a nice blend of orange and red. I would say this one is my favorite because it blends nicely with my skin tone and it doesn't have a smell (as apposed to the Milani ones, they have a smell that i cant quite describe. its not horrible but you can really smell it while its on your lips).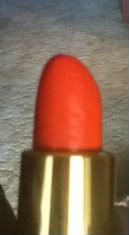 Here are swatches of all three. The top one is Mandarina, the middle is orange gina, and the bottom is kiss me coral.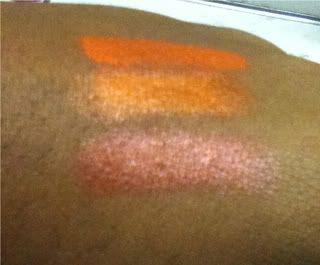 Even if you are hesitant to wear a bright orange lipstick all of these are great as just lip stains. If you just dab some on your lips it gives a nice tint of orange without feeling like a clown.
Tell me how you feel about orange lipsticks
Ashley
xoxo