Cetaphil Moisturizing Lotion for all skin types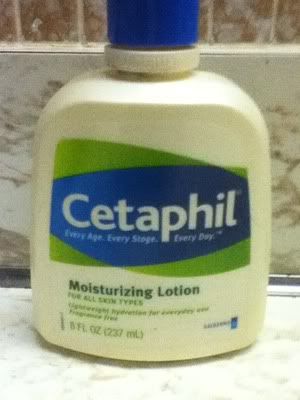 Its Claims:
"This everyday, lightweight moisturizer is ideal for all over body hydration."
Helps restore skin's natural protective barrier
keeps skin moisturized and hydrated
Non-greasy formula leaves skin immediately soft and smooth
It is definitely one of the best moisturizers I've used. I mainly use this product on my face, I feel it is a little too light weight to use on my body (I like to use heavier creams on my body). I believe that all of its claims are true. I bought this maybe a year ago and i still have some left in the bottle (but i don't use this everyday). I'm sure if I used it everyday I would have gone through it a lot quicker.
I wish this product had SPF in it, that would make it perfect.
This is the first product I've purchased from Cetaphil but i definitely want to try their cleanser.
Have you ever tried Cetaphil products? Whats your favorite moisturizer?
Ashley
xoxo