This post is for those 21+ but im sure you can make something like this with non alcoholic beverages.
I first had this drink on my birthday a few weeks ago. I decided to get it because it was blue and the waiter told me a lot of people order it. When I got back home I wanted to make it myself so I googled how to make it and came up with some type of concoction lol but it is super yummy. Now I do not drink often so this small amount I use makes me super sleepy lol.
What I use:
1 oz of light rum
1 oz of cream of coconut
1 oz of blue curacao
2 oz of pineapple juice
I didn't even bother to count the calories because I knew it would make me upset lol. but whatever, Its not like I drink it everyday. It is definitely okay to spoil yourself every once in a while when it comes to drinks (or food).
It turns out really yummy and sweet. I think this would be perfect for a summer party or small get together.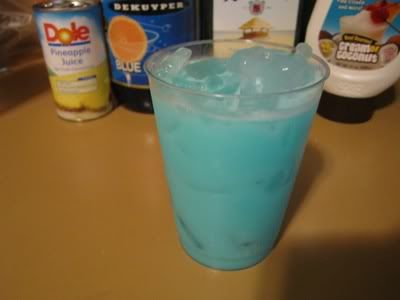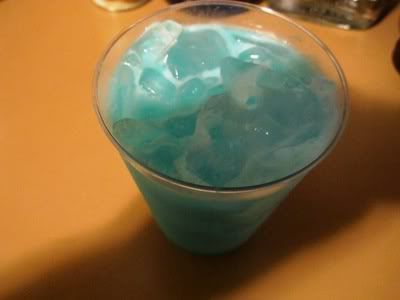 The cream of coconut gives it a nice creamy mix when you shake all the ingredients up together but you can definitely just have the coconut at the bottom of the drink and it will give a nice gradient effect.
Whats your favorite drink (alcoholic or nonalcoholic)?
Ashley
xoxo