I didnt want to post the whole collection because that would be too much and I didnt really like EVERY piece. I decided to share with you ladies a few of my favorites. These are the pieces I would definitely wear.
I love the geometric look, the way they played with lines. I'm glad that color blocking will still be around next year. I love that these pieces have a flowy feel to them. I can just imagine being somewhere tropical, on a vacation or even a yacht lol. These pieces are stand alone pieces, meaning they don't need to be accessorized. They are great as they are.
you can find the whole BCBG Max Azria collection here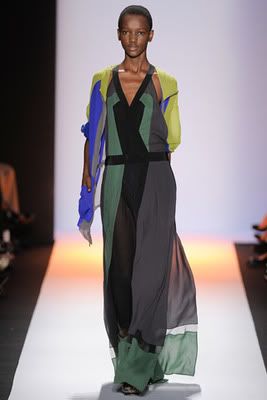 This piece is gorgeous, I can only imagine the flowing feeling of it.
This bright orange just screams spring, in a good way lol.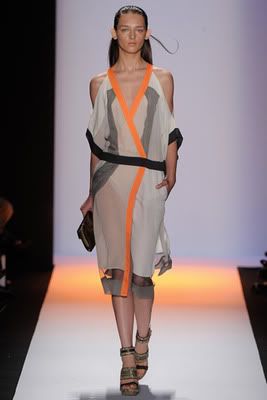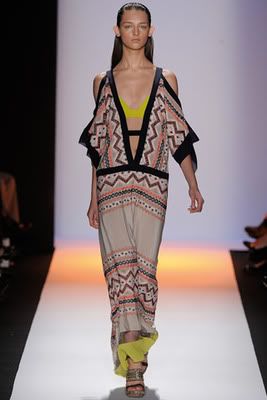 I love the tribal-ish look of this piece.
These last two are probably my favorite pieces from this collection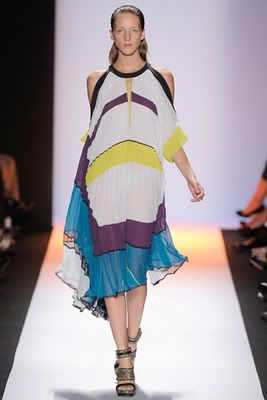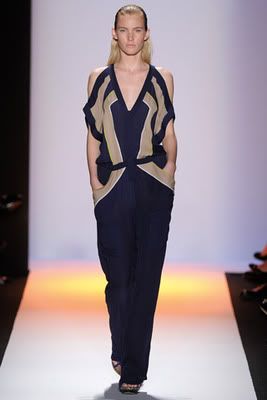 (photos from style.com)
What do you think about this collection?
I will definitely be posting more of my favorite pieces form different shows so tell me what your favorite pieces are too so we can experience this together lol.
Ashley
xoxo