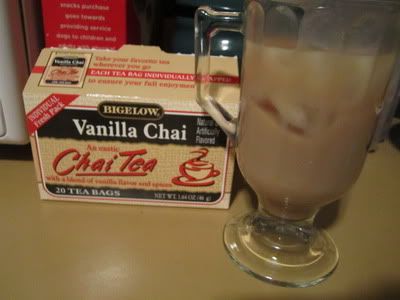 About a month ago, I saw
Benji
,
itsjudytime
's husband, do a video on Chai Tea. I've never had chai tea and he made it look really tasty. You can watch the video below.
While I was at the grocery store, I wanted to go down the tea/coffee aisle to try out Chai Tea. Although the one I picked out has artificial flavors and isnt authentic chai tea, it still turned out yummy. One day (if I get all the ingredients), I want to try out his recipe.
I decided to pick up the Bigelow Vanilla Chai Tea. I think if you love tea or want to try a new tea, you should try this because it was relatively cheap.
You really have to pay attention to the directions when it comes to adding the milk, make sure you dont put to much or you will get more of a milk taste instead of a tea taste. I dont really like hot drinks so I decided to put the tea on ice.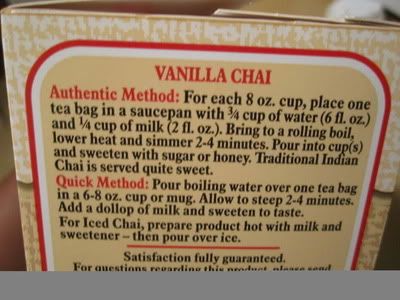 The spices in this tea are very potent so if you have a sensitive nose, this may not be the tea for you. If you do love the smell of different spices, you will love this because it will literally make the whole kitchen (and in my case, family room as well) smell like chai tea.
What are some drinks you are liking right now?
Ashley
xoxo
Also Check Out