I havent purchased make up in a while. Mainly because I havent worn it that often and I havent seen anything that really caught my eye...until recently. Over the Holidays, I noticed Walgreens and a lot of different drugstores had make up at a discounted price. This was a perfect time for me to try different things without feeling like I wasted my money on something I wouldnt like. Most of these products were under $4 or $5. As I am looking at these products I realized most of them are Revlon lol...and that was not intentional.
The one thing that was somewhat of a "splurge" because I paid full price was the
Revlon Colorburst Lip Butter
. I picked up the shade
Pink Truffle (001)
because it was the safest lol. I've had it for a couple weeks and I'm really loving it. It is like a chap stick-lipstick hybrid and it seems to be worth all the hype. This color is a pinky-nude-brown.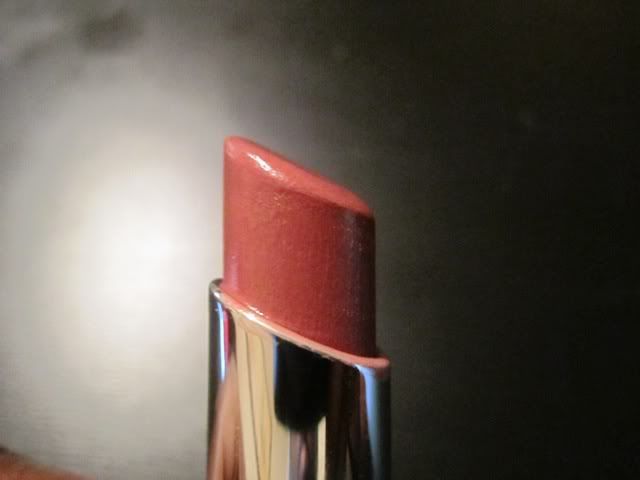 These two
Revlon Colorburst Lipsticks
were on sale at Walgreens for around $3 or less. (You might want to check your Walgreens to see if they have anymore). I picked up
Icy Nude (002
) and
Fuchsia (030)
. I do notice the "Icy Nude" shade may be a little light for darker skin tones but with the right lip liner and/or lip gloss on top, it will work.
I usually wear nude shades so the fuchsia is very bold for me that I think i'll try and wear it.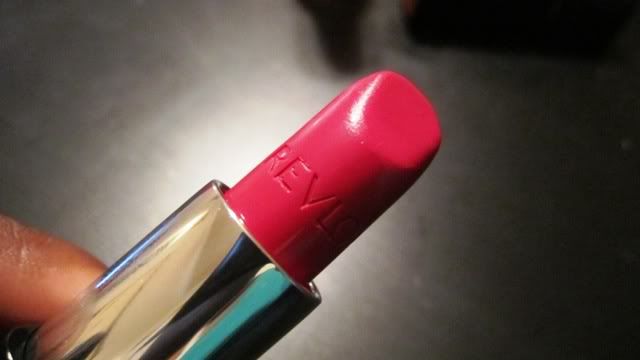 Another Lipstick I got on sale was
Rimmel Moisture Renew
in
Mocha Cream (690)
. Now this shade does come off a little chocolaty and is a little too dark (for my liking). I think if I mix it with other Lipsticks or glosses I have it could have some potential lol.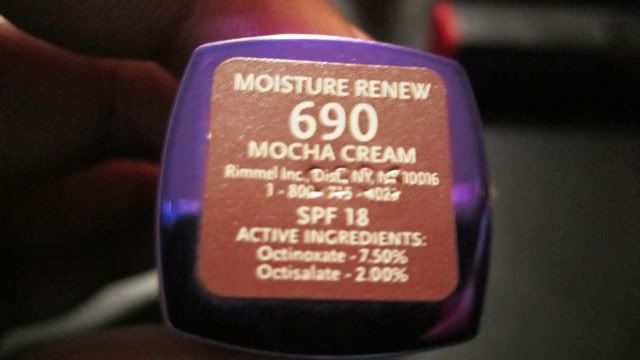 Here are swatches of all the Lip Products in the order that I wrote them above.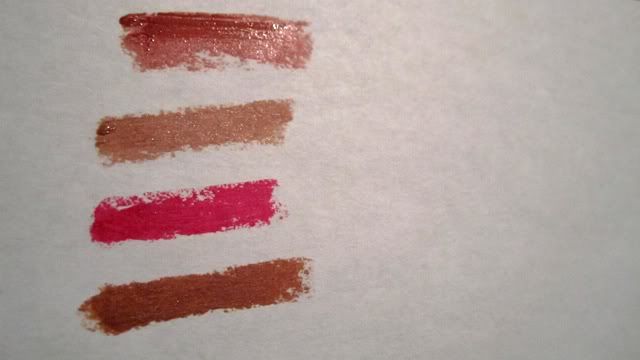 Another gloss I got was
Maybelline Shine Sensational Lip Gloss
in
Cocoa Fever (50)
. This is a great nude gloss for my lip color although on lighter tones it may show up as more of a cocoa color. This gloss does have shimmer in it but you dont notice it except when using an up close mirror.
I haven't been into eye shadows lately, usually I just seem my powder over my eyes and call it a day. When I saw these two products on sale I decided to try them.
L'Oreal HIP Duo in Saucy (818)
. I love this duo but I think I love the lighter shade more than I like the darker one. The lighter comes off as a golden orange-y color and that is usually my go to eyeshadow color. I love the way golden tones look on my eyes. I've used L'Oreal HIP duos before and I love them. They are super affordable but have the texture and color pay off of an expensive eyeshadow.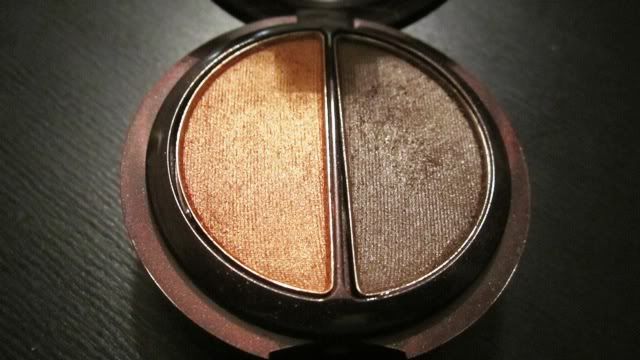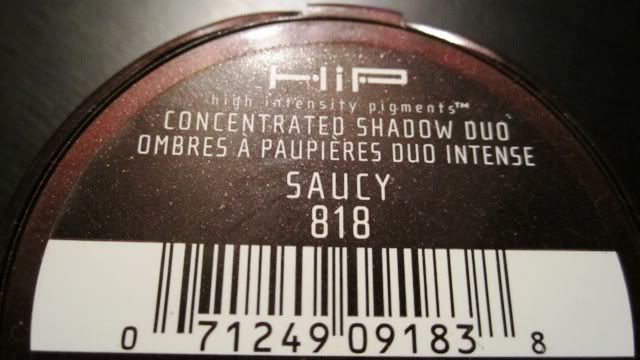 Here is a swatch of the duo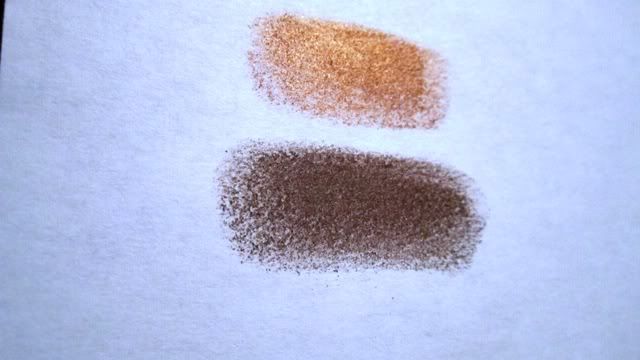 This
Revlon Luxurious Color Perle Eye Shadow
in
Black Galaxy (045)
is pretty amazing. I dont usually wear darker eyeshadows or anything in my crease but when I was playing around and put this in my crease...OMG it looked so great. Perfect for a smoky eye. I do realize you do have to apply a good amount. I love that this has glitter in it as well. Great black eyeshadow.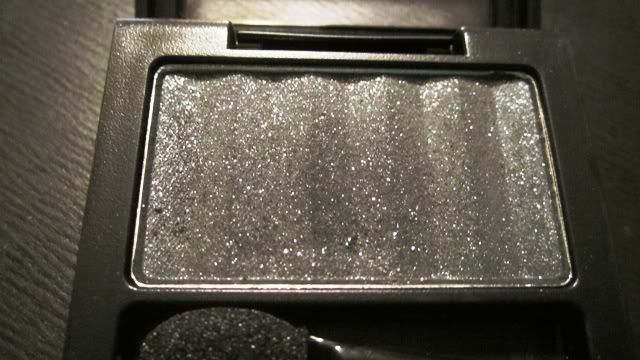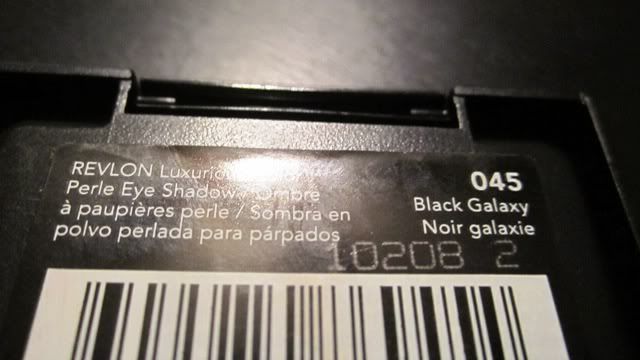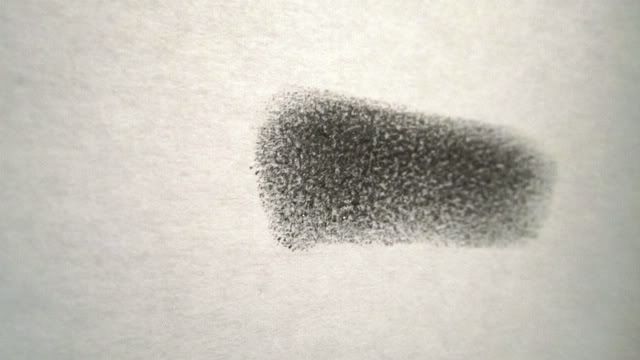 A mascara that I purchased (using coupons thanks to
www.thekrazycouponlady.com
) was only $1.47 (I think somewhere between $1.30-1.75). It is
Maybelline Great Lash Lots of Lashes Mascara
. I wasnt sure about this mascara but it is actually pretty good.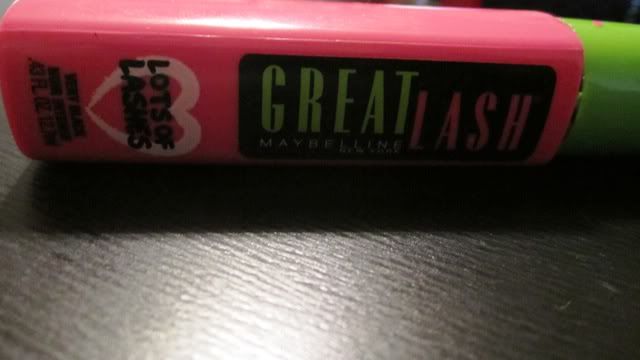 The shape of the wand really allows you to easily coat your lashes and get really close in the inner corner. So far, a great mascara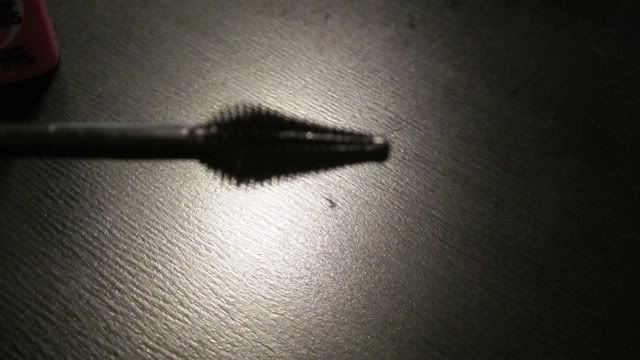 I'm also loving this
Revlon Top Speed Fast Dry Enamel
in
Candy
. Which is basically like a baby candy pink. In the swatch below, it comes off as a deep pink but I think that is because I had the flash on. It applies really smoothly and it didnt seem to take long drying. Also a really cheap product and the color pay off is pretty good as well.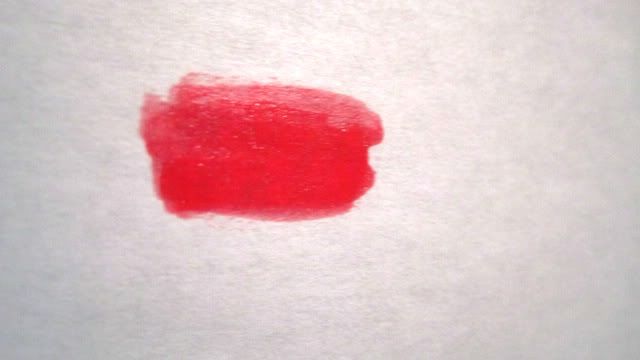 What are some products you are lovin' so I can check them out?
Ashley
xoxo