I think I'm in love.
Ever since I saw the previews on the
Nicki Minaj
for
OPI
collection, I knew I wanted to get the colors. I'm not the biggest Nicki fan but I do admire her creativity and boldness. This definitely shows through this nail polish collection.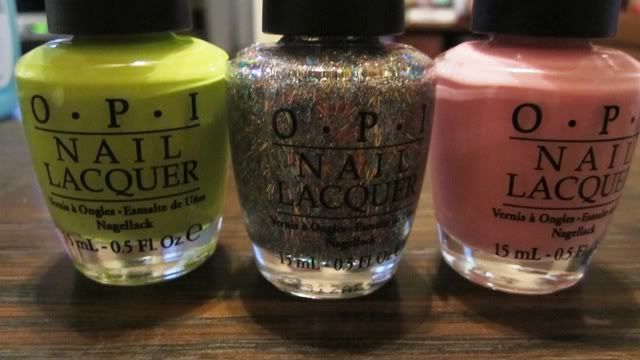 I went to the
Ulta
in my local area and they were sold out, I was so bummed. When my mother was out of town, I asked her to pick me up a few colors. So if you are interested in these you may want to get them quickly.
The three shades I got are
Did It On 'Em
,
Save Me
, and
Pink Friday.
Did it On 'Em
reminds me of the green from the
Shrek collection OPI
came out with a few seasons ago. It definitely has yellow undertones. I would describe it as a muted neon green. As you can see it applies very sheer. To get a bold color (where you cannot see your own nail underneath) you will have to apply at least 3 coats or apply a white nail polish first. The consistency is really thin, which is why it applies so sheer.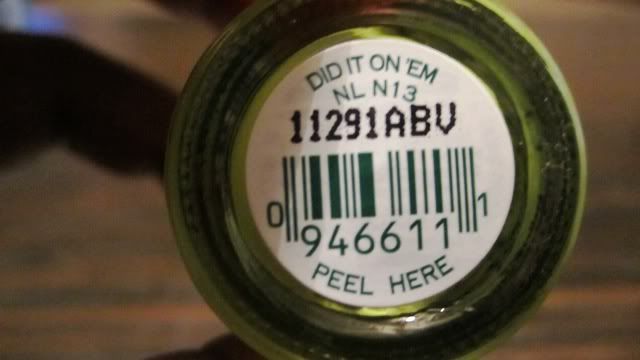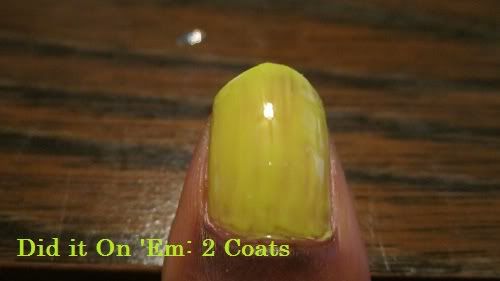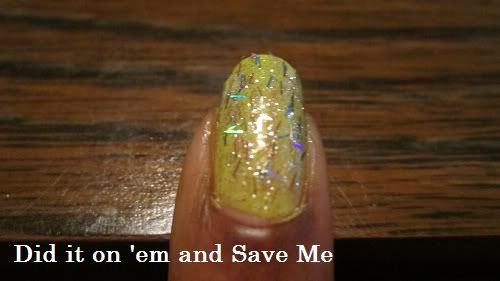 Pink Friday
is my favorite!!!! It is a baby pink that is just amaze-ing. I dont have any pink nail polishes like this so I was really glad to get this one. I love this one so much I'm almost tempted to buy another one so I can have two. This one applies a tad bit sheer, but not as sheer as Did it on 'em. I applied 2 coats and you can still see my nail underneath but it is not as noticeable. To get the perfect color you will probably need 3 coats (but I am satisfied with 2).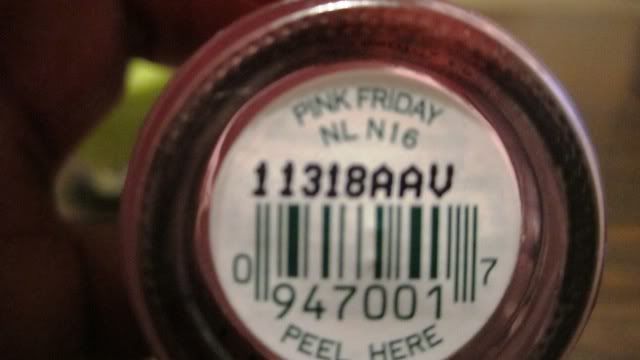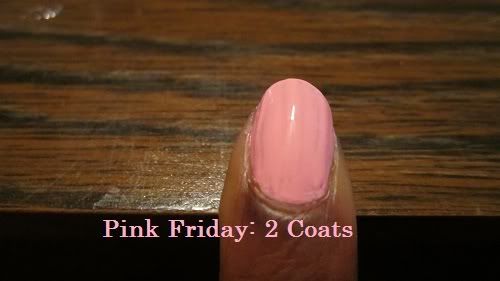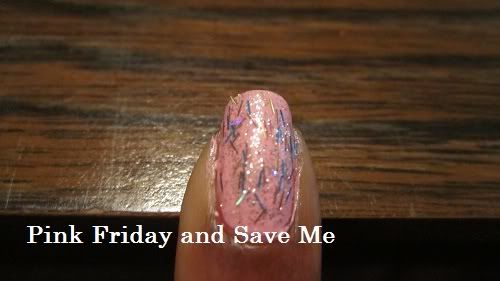 Save Me
is also a great polish. It is a silver glitter that has long streamer-like, light-reflecting glitter pieces in it (if that makes sense). This is one where you can wear by itself or put on top of another color. With this one, you can get away with wearing just one coat. The consistency of this one is thick and I have a feeling that after some time it may be a little difficult to use (but I hope it does not).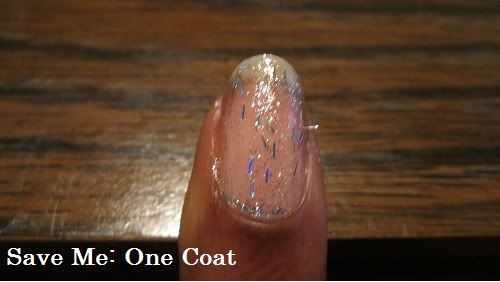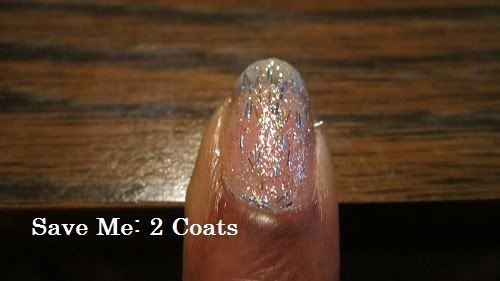 I do want to get the color Fly and Metallic 4 Life, I'm not really interested in the Super Bass Shatter color. If, or when I do get this, I will definitely show them to you guys.
I wanted to swatch these to show some girls of color what they would look like on our skin, but this is not only limited to us. I think this is a great collection for anyone. I would definitely recommend Pink Friday and Save me. Those two colors are colors you can wear almost anytime and are not super bold. Did it on 'em is not my favorite because it is super sheer and will take multiple coats to get a decent look.
What do you think about this collection?
Ashley
xoxo
Also Check Out
New Make Up Products Im Lovin
Olay Wet Cleansing Cloths Review
CVS Haul: 75% Off Make Up